Introduction
The 9S series. The beating heart of Grand Seiko for 25 years.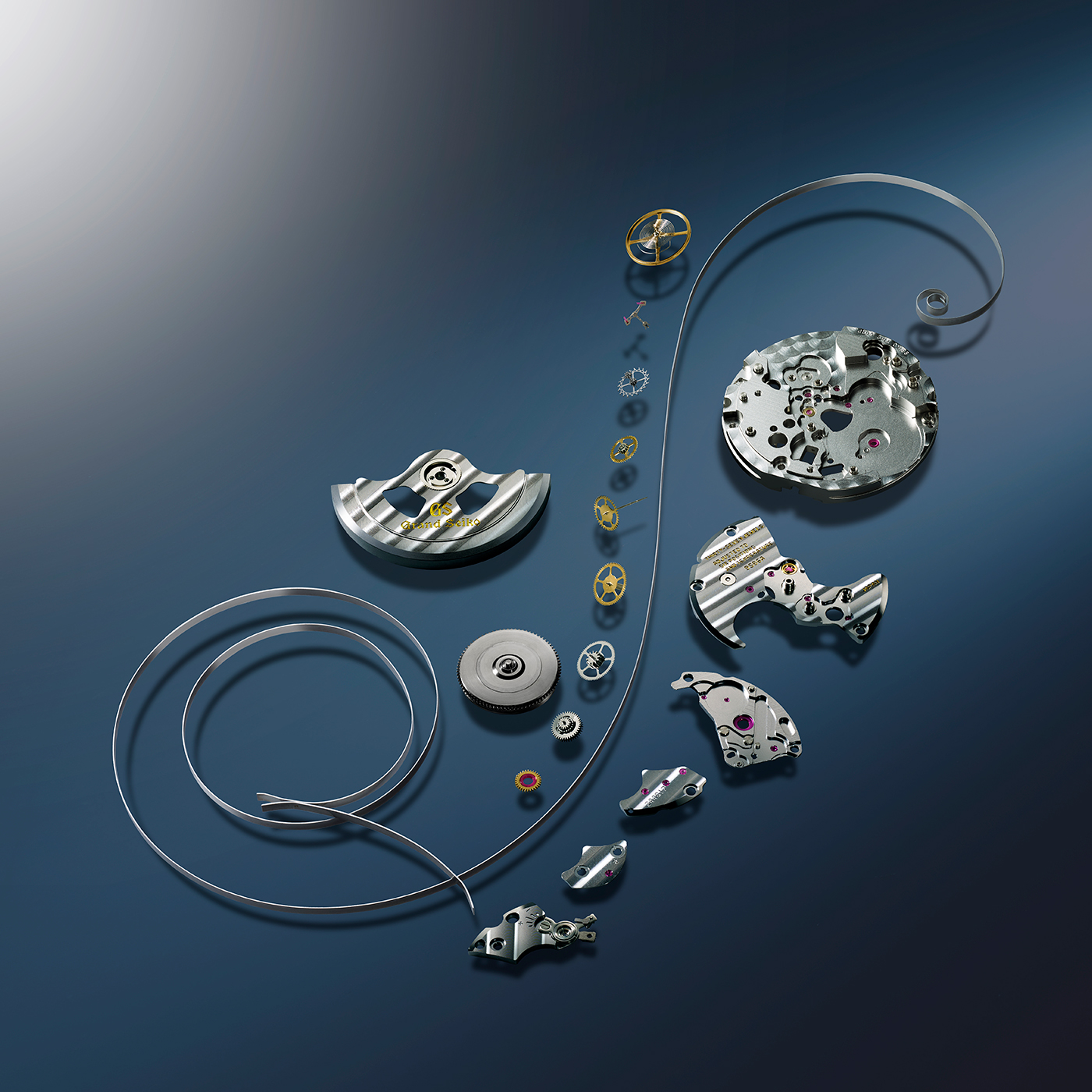 Right at the start of the development of the 9S series, a challenging goal was set; the new mechanical movements had to deliver a level of performance that was in keeping with the high ideals of Grand Seiko. To ensure this, advances were made in both design and manufacturing. A CAD CAM system was used to facilitate the designs, a new, larger balance was made, the balance staff was engineered to ensure perfect performance over time and the power reserve was increased.
Thanks to these and other advances, the two new 9S calibers, introduced in 1998, were able to deliver levels of precision, reliability and power reserve that exceeded those of the previous generation of calibers and allowed the setting of the "New Grand Seiko Standard" which was far higher than the industry norm.
Ever since the creation of the first two 9S calibers, the series has evolved and the range of calibers has widened. 25 years on, the spirit of adventure that inspired the first 9S is alive and well.