Chapter 1
The Grand Seiko Kodo Constant-force Tourbillon takes the 9S series to new heights.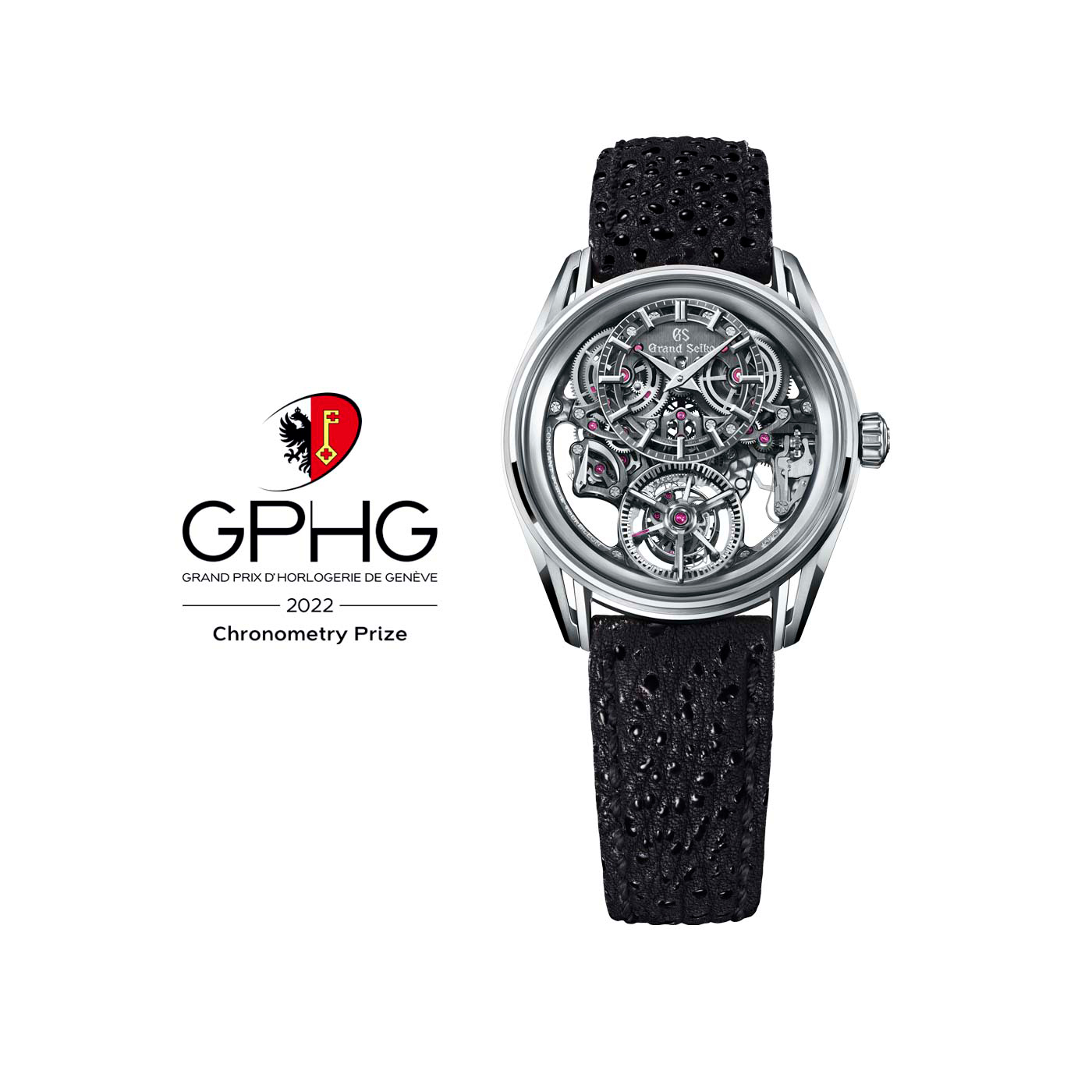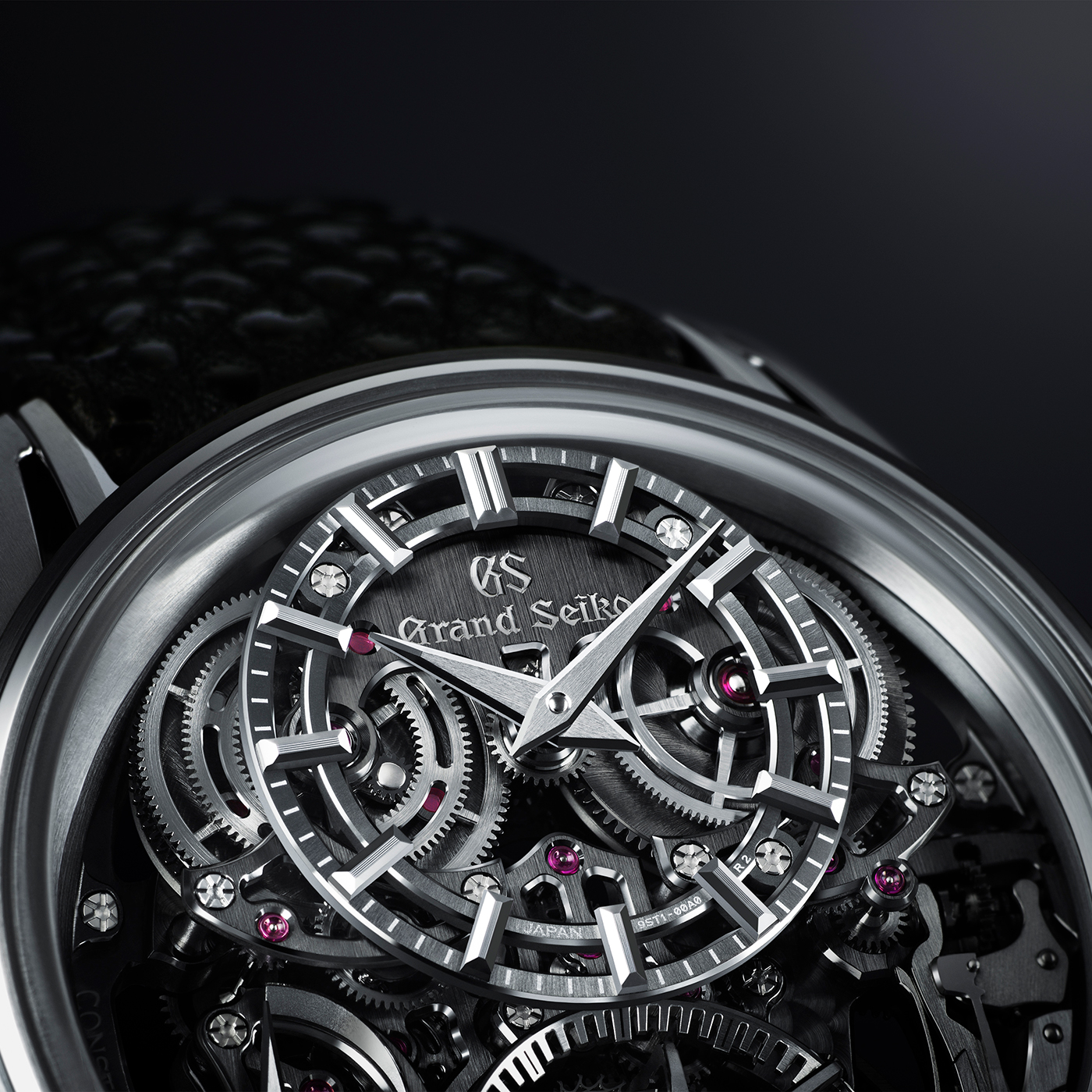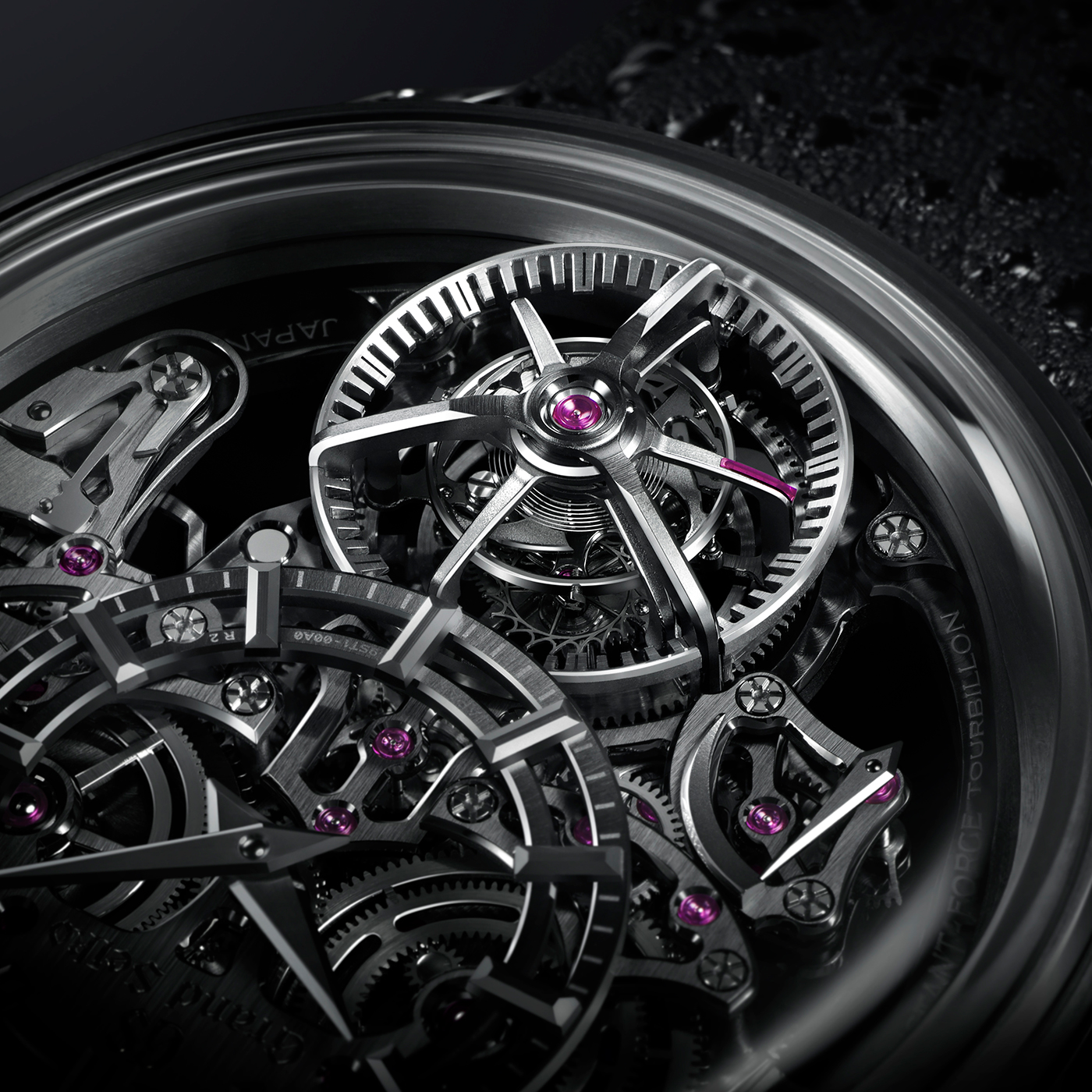 In March 2022, visitors to the Watches and Wonders exhibition in Geneva witnessed the release of the Grand Seiko Kodo Constant-force Tourbillon. It created quite an impression thanks to the uniqueness of Caliber 9ST1 and to the fact that it was Grand Seiko's first ever 'complication' caliber.
In September 2020, Grand Seiko had introduced a concept creation, the T0 Constant-force Tourbillon. Immediately after the very positive response that it received, it was decided that T0 should be taken forward to actual production and every single one of its 340 components was re-examined and, where necessary, re-designed.
The result was Kodo (the Japanese for heartbeat), a watch that, for the first time in watchmaking history, incorporates a tourbillon and a constant-force mechanism combined as one unit on a single axis. This innovation is much more than a technical achievement as it delivers an exceptionally high and stable level of accuracy, a quality that was recognized by the jury at the 2022 Grand Prix d'Horlogerie de Genève with the award of the 'Chronométrie' prize.
The integration of the two mechanisms also creates a dazzling visual effect. The inner tourbillon carriage rotates smoothly as the balance vibrates steadily at eight beats per second and the outer constant-force carriage follows its rotation, jumping in one-second intervals. The sounds from the tourbillon mechanism and the once-per-second impulse of the constant-force harmonize with this visual rhythm to create a profoundly satisfying and reassuring heartbeat for both the eye and the ear.