Chapter 16
The Grand Seiko Standard. Always high and ever evolving.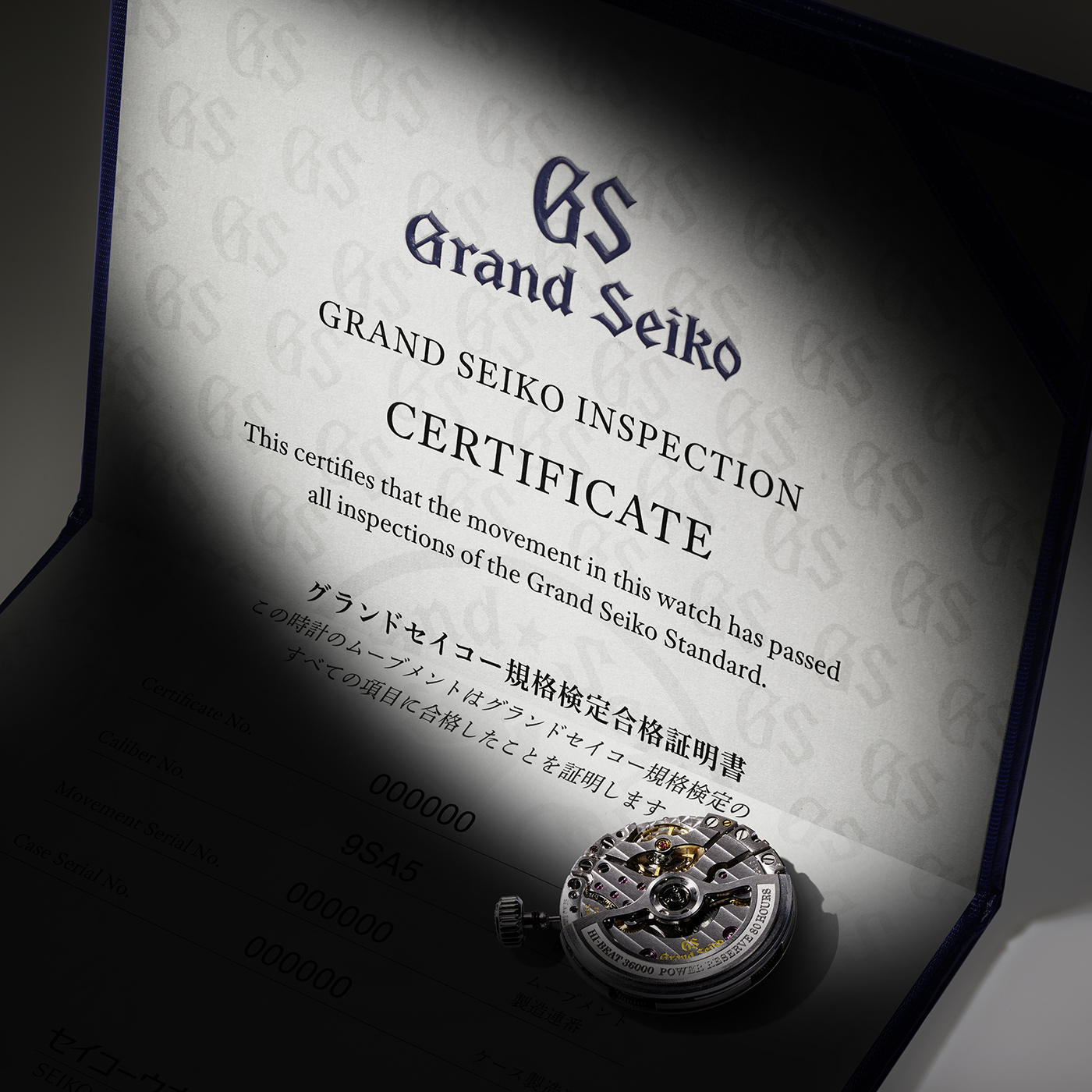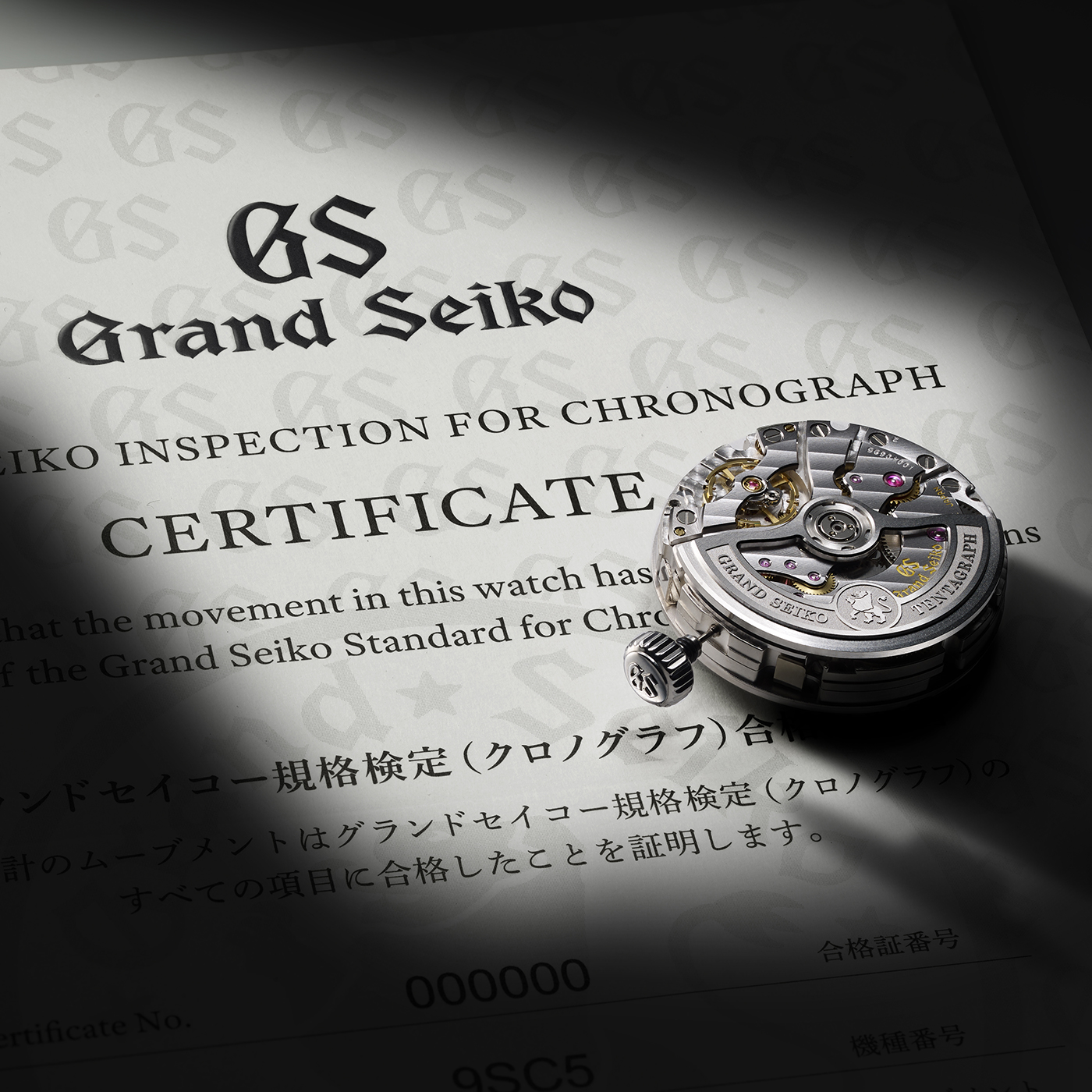 For six years after Grand Seiko was created in 1960, each watch was tested, in-house, to the highest international "chronometer" standard. However, in 1966, a new, higher, standard was set and, from that day to this, every Grand Seiko mechanical watch has been tested to ensure that it meets the "Grand Seiko Standard".
In 1998, the bar was raised again. With the introduction of the first 9S calibers, new levels of performance had been reached and so a new and even higher "Grand Seiko Standard" was set. Today, before it is cased, each 9S mechanical movement is assessed over the course of 17 days in six different positions that reflect real-life usage and at three very different temperatures, 8, 23 and 38 degrees Celsius.
In 2023 when the Caliber 9SC5 TENTAGRAPH was developed, a further refinement was made to the standard, specifically for chronographs. It requires that every chronograph movement is tested for an additional three days with the chronograph in continuous operation.
Since 1966, the "Grand Seiko Standard" has been a challenging target that every Grand Seiko mechanical watch must reach. Times change but Grand Seiko's commitment to industry-leading standards never will.