Chapter 25
The Grand Seiko Studio Shizukuishi. Looking to the future.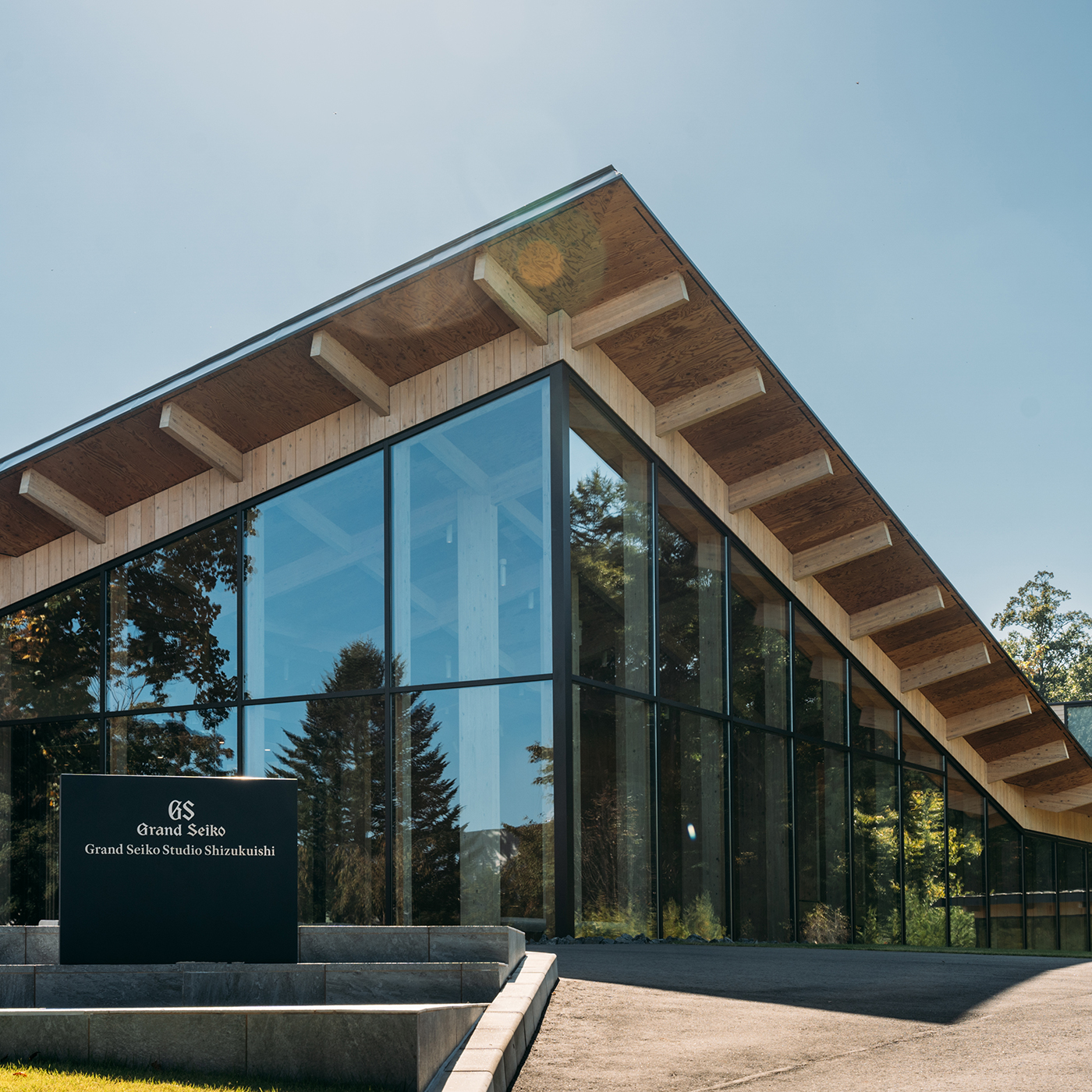 Tucked away in a quiet forest near the small town of Shizukuishi in Iwate Prefecture, the Grand Seiko Studio Shizukuishi opened in 2020, the 60th anniversary of the foundation of Grand Seiko itself. Made from wood and with tall windows that look out towards the majestic Mt. Iwate, the studio is close to nature in every way and provides the perfect working environment for the men and women who put heart and soul into the creation of each Grand Seiko mechanical watch, with their craftsmanship shining through in every detail.
The Caliber 9S series was born 25 years ago but, as this series of articles has shown, it has been in constant evolution throughout this time. With the beauty of nature to inspire them and with Grand Seiko's 60 years of experience to draw upon, the Takumi, or craftsmen and women, of the Grand Seiko Studio Shizukuishi are already dreaming of ideas for new enhancements and new versions that will further enrich Grand Seiko's mechanical watchmaking. The 9S story has many chapters yet to be written.