Chapter 23
Caliber 9S64 makes winding your watch a joy.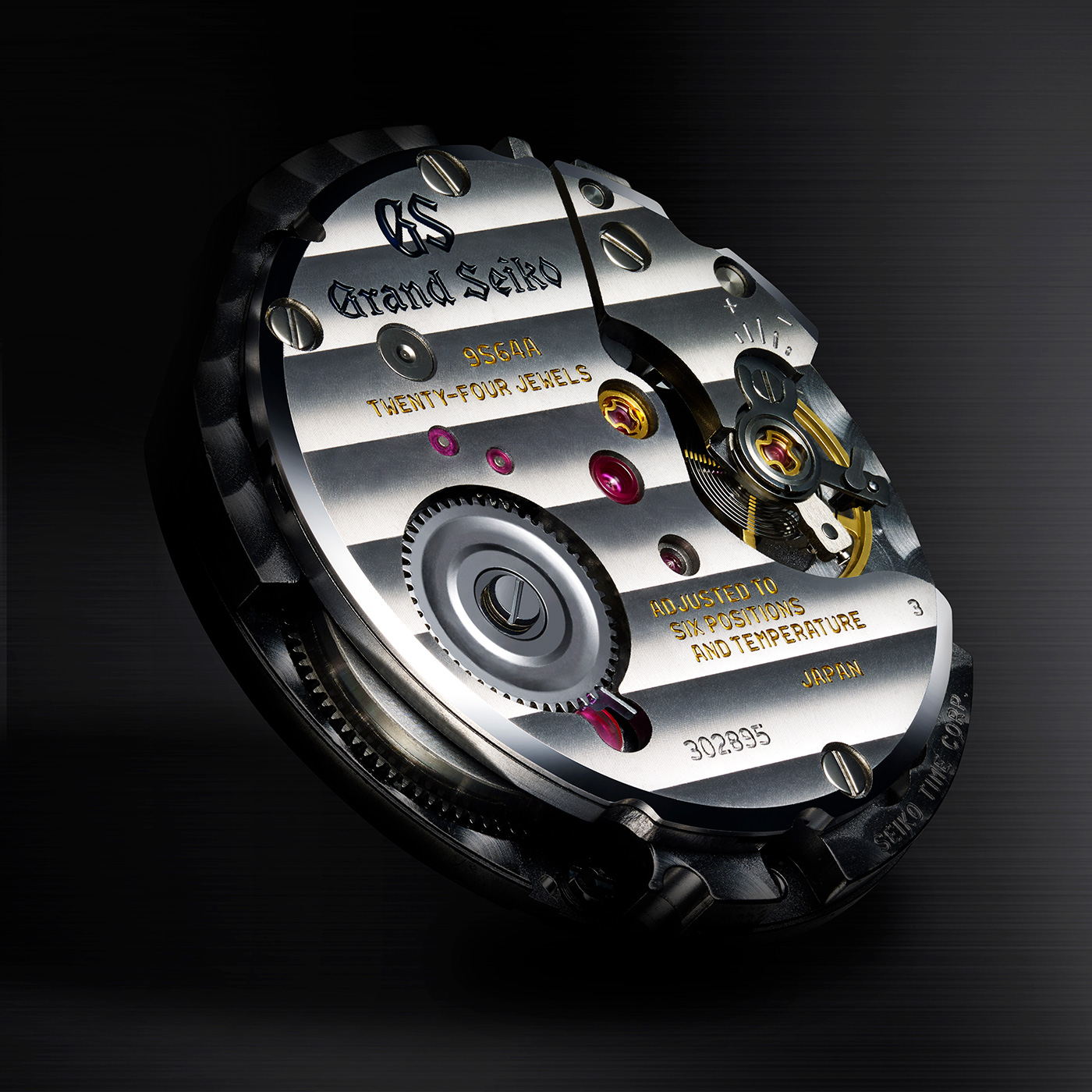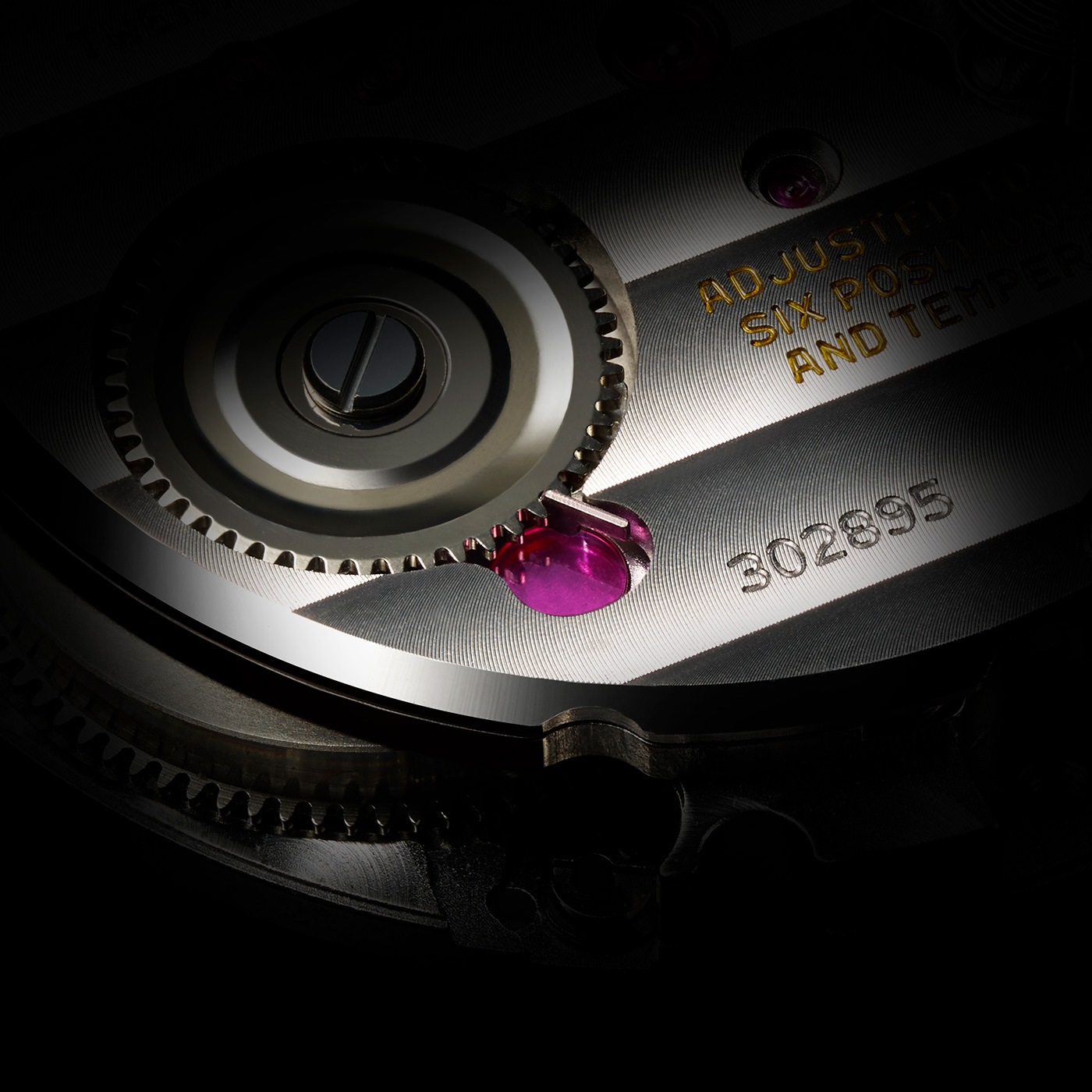 There are some things that just feel right, like the closing of the door of a well-built car or the expertly controlled pop of a champagne cork. Winding a watch powered by the manual-winding Caliber 9S64 is exactly the same. As you turn the crown, the satisfying clicks you hear and the resistance you feel give you all the reassurance you could want that the movement is well built, durable and powerful.
Grand Seiko's 24-jewel, 8-beat manual-winding movement, Caliber 9S64, is indeed well built. A large bridge holds the gear train securely in place. The jewel for the pivot of the fourth wheel is set at the very center of the movement and the cap jewel is positioned next to the ratchet wheel; in these positions, both jewels contribute to the durability of the movement and lend it a strikingly handsome look. The mainspring, made of one of the company's proprietary SPRON alloys, is long and strong, ensuring stable accuracy as well as a power reserve of 72 hours. Furthermore, a special structure, designed especially for Grand Seiko's manual-winding movements, prevents any risk of damage to the mainspring that might arise from overwinding.
All of which is important, but, most of all, it's all about the pleasure. As you wind your watch, you give it life.